Our youngest has two current dreams:
1) to be a police officer when he grows up (*gulp*) ;)
2) to be a rock star
Knowing him, he'll somehow figure out a way to do both. We'll see. ;)


This week he got a taste of the rock star life.
Just kidding...he actually got the chance to sing in both the Christmas program at his preschool, and on Wednesday night with his church choir. This was his first time to sing in front of an audience, and in usual Hunter form, he hammed it up. There's no shyness with this kiddo whatsoever. He soaked up his time in the spotlight.
I love the expression on his face in this pic. I think he was dancing a little here...not sure he was supposed to be, but whatever. :)



And then he got to be a wise man for his school program.

Love the way he's looking up to his Daddy here.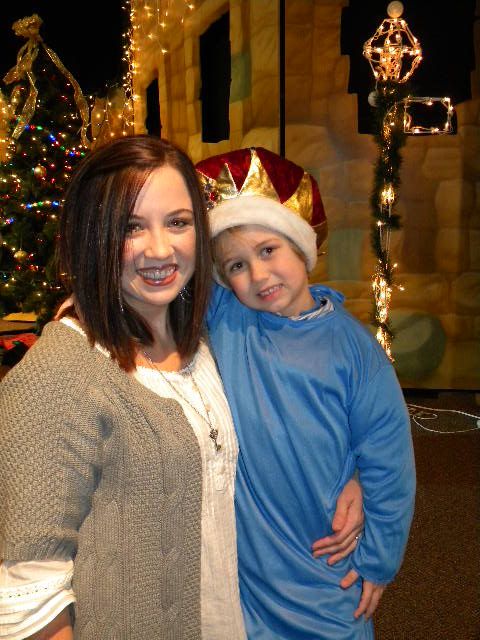 How much I love this baby. So fun watching him do his thing in these programs.
He loves to perform.
He's growing up so very fast, and I'm really not okay with that. But since I don't have a choice in that, I'll be thankful that I get to watch him grow up, and do my best to soak it all up.

His pre-k class. Sweet kiddos!