When Harrison told me that he had gotten a solo part in the PraiseKids spring musical, I was really excited for him. When he told me that his teacher had mentioned something about Elvis and dancing...well, it totally cracked me up. Thankfully because Brian and I are Elvis fans, the boys are aware of who he is, know some of his songs, etc. But the idea of Harrison getting up on stage and being Elvis for a song was a whole different story. Thank goodness for YouTube...H1 was schooled quickly on Elvis' moves. ;)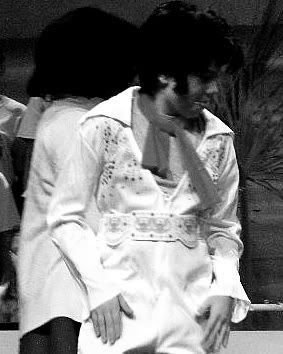 Admit it....you really thought it was the real Elvis for a second...didn't you? ;)
Hahaha....just kidding. But in my completely biased Mom opinion....he totally nailed it. :)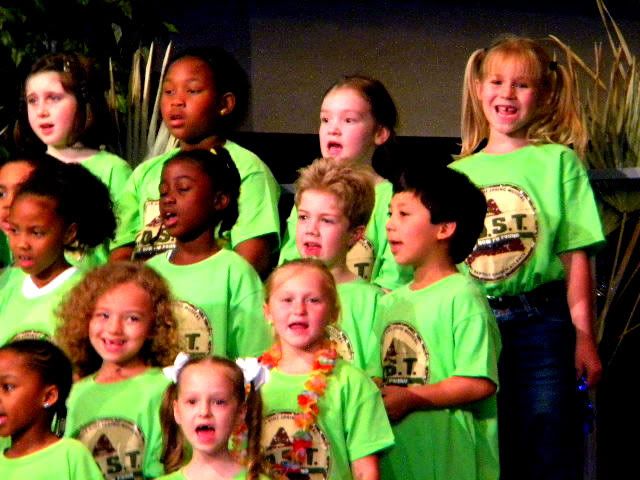 See that sweet spikey-haired boy? Speaking of nailing it....that kiddo rocked his songs, and his moves. Loved every second of it.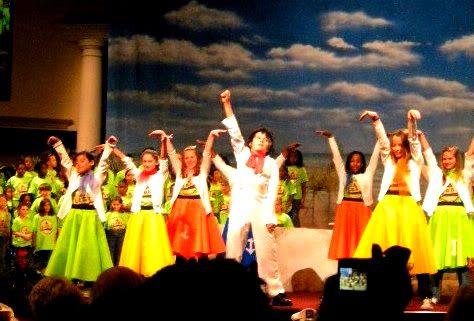 Elvis and the Dancers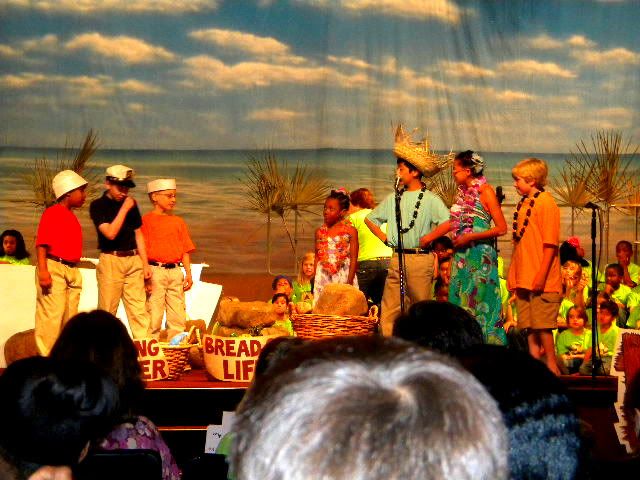 On Sunday Harrison was asked to replace another boy who was going to be unable to do his speaking part. Thankfully it was only a few lines, and he was really excited to be able to step in.

But really....who IS this kid? He definitely didn't get his love for being on stage from his mother.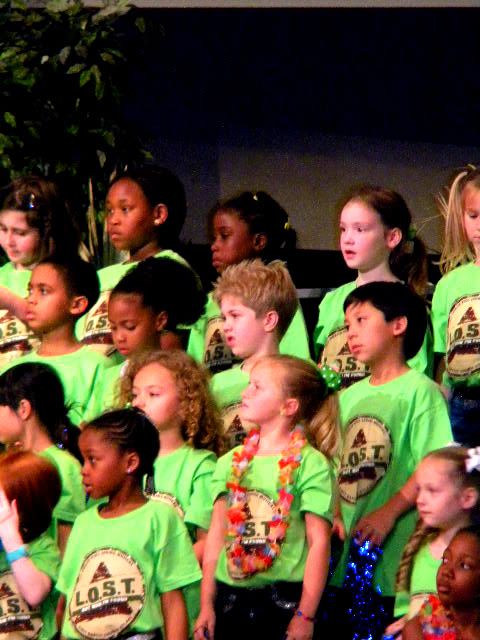 One more pic of the 1st graders singing....because it just doesn't get much cuter.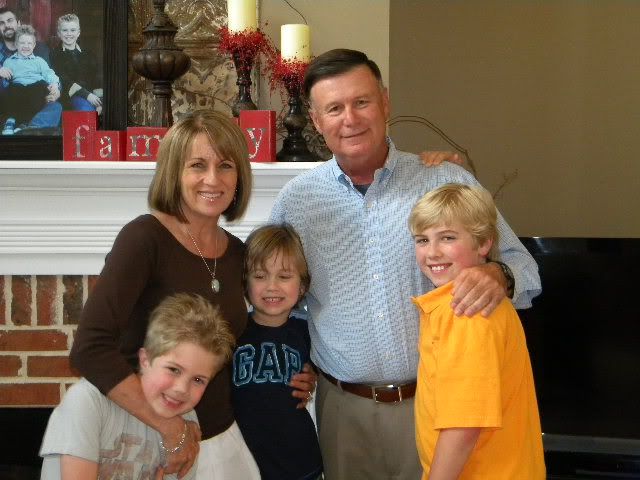 We had a great visit with my parents, and I'm so glad they were able to be here to see the boys in the musical. Nana came in town for the big event too, and is spending the weekend with us now. Think the boys are a little crazy about them?