This weekend we made a last-minute, super-quick, whirlwind trip to Nashville. It was a work-related trip for B, and I was really thankful that we were asked to go with him!
This place is one of my favorite cities I've ever visited. I love the country music, the feel of the city when you're walking on the strip, the cowboy boots and hats you see on the people everywhere....LoVe it. :)
We happened to be there the same weekend as Jimmy Buffett and several hundred (thousand?) of his friends. ;) It was cuckoo-crazy on the strip, and not exactly ideal for walking around with 3 little kiddos, so we didn't stay very long. We did, however, make the most of the time we had.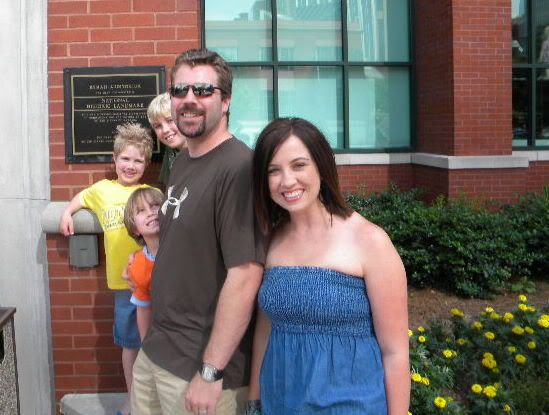 The place I wanted to visit the most was the Ryman Auditorium.
I'm a big Johnny Cash and June Carter fan....one of my favorite movies of all time is
"Walk the Line". Part of the movie was recorded at the Ryman. Sadly we got there at five o'clock, and it had closed at 4. :( So outside pics was the best we could get.

We will go back someday. Soon. :)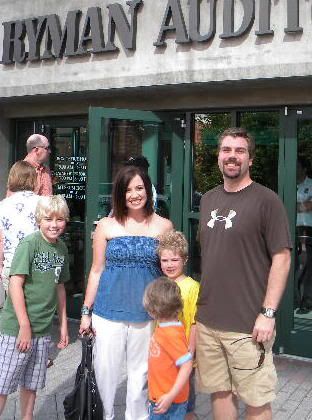 Then we walked some more and ran into Elvis. ;)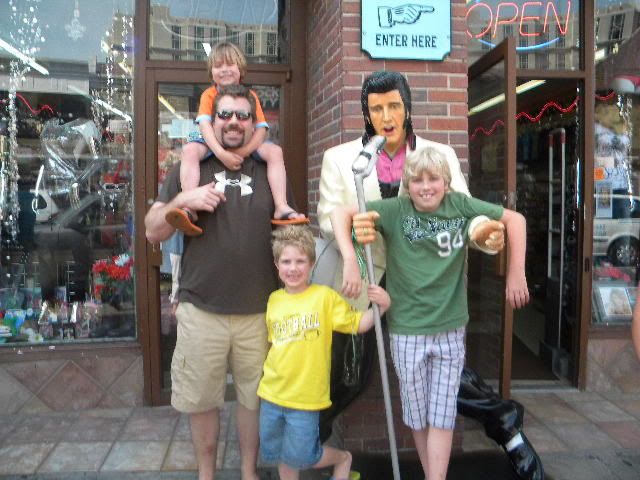 Hud thought this giant guitar pick was awesome. :)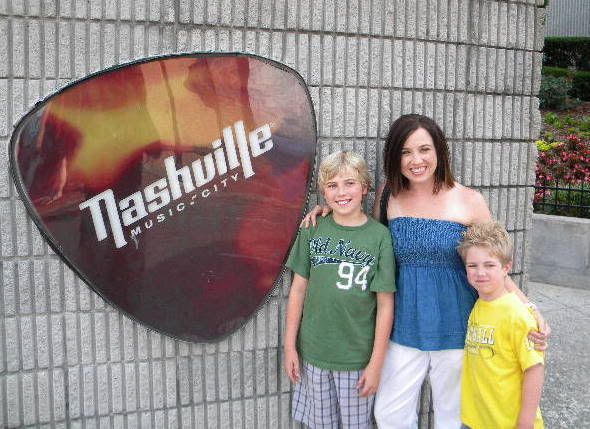 Soon it was time for dinner, so we hopped in the car and headed to a place recommended to us by my friend Tomi. The Loveless Cafe. Um...can we say, amazing? It was.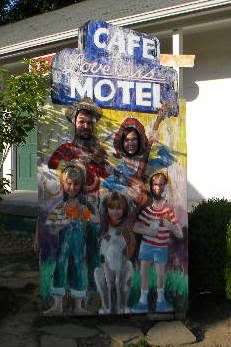 Can't really see us too well, but oh well. :/


We ate WAY too much fried chicken, mashed potatoes, green beans, and the biscuits. Oh, the biscuits. With homemade preserves. Thankfully B had the wisdom to purchase some of their preserves in the gift shop. Now I'm craving some. Not good. :)