I'm a proud mama.
Can't help it.
I've posted many times over this past year about the mom guilt that comes along with plucking your happy, well-adjusted kiddos out of their happy comfort zone and planting them in a new place. Even when it's in the name of Jesus, it still kinda stinks.
After this past Friday, I have to admit I feel a little better.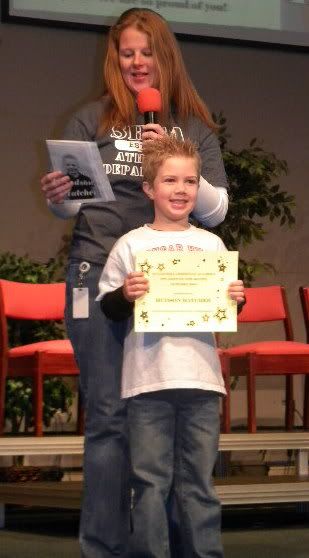 On Friday Hudson was given the "Student of the Month" award for his class. His sweet teacher talked about why she chose him, mentioning his generous heart and sweet spirit as a couple of the reasons during Praise and Worship.
I mean, look at that face. Does it get any sweeter? I think not. :) It is so, SO good to see him adjusting so well at school.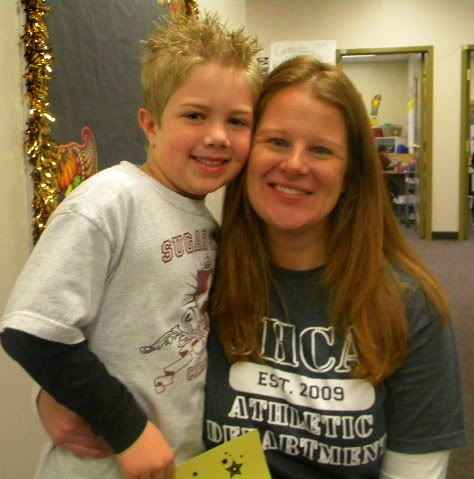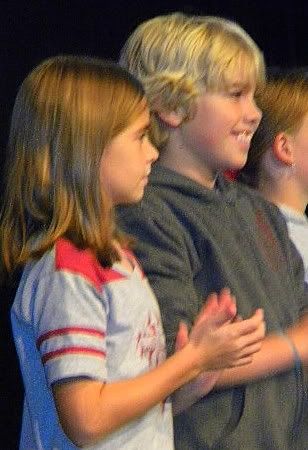 And on Friday Harrison and his sweet friend, Blakely, were announced as the 4th grade Student Council Representatives during Praise and Worship too. We were so excited when we found out Harrison had won this week...he worked hard campaigning, gave a speech, etc, made posters to hang all over the school. Both of the boys are SO much more outgoing than I ever was as a kid, and it does my heart good to watch them dive in head first into their new school, making friends, rockin their grades....making an impression.
Like I said...proud mama. :)