Did you know that Superman can bake banana bread?
Neither did I. :)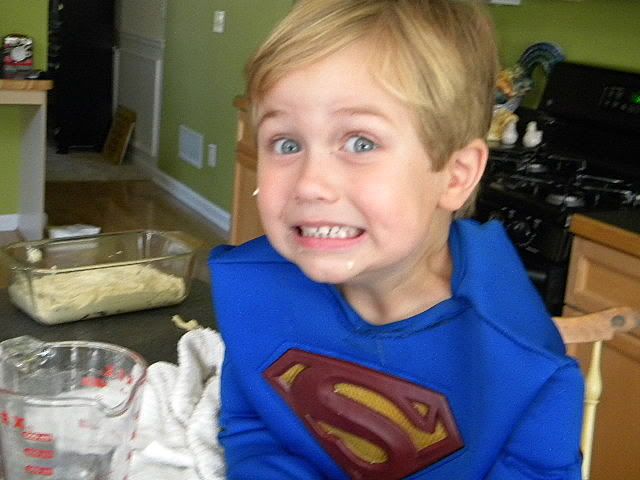 This kiddo has LIVED in this costume for well over a week now. He's the third of our 3 to wear it. I love that. And I'm guessing that the love of all things superheros must be hard-wired into boys' DNA because with the exception of Mermaid Man and Barnacle Boy on SpongeBob, none of ours have really watched any of it. Interesting.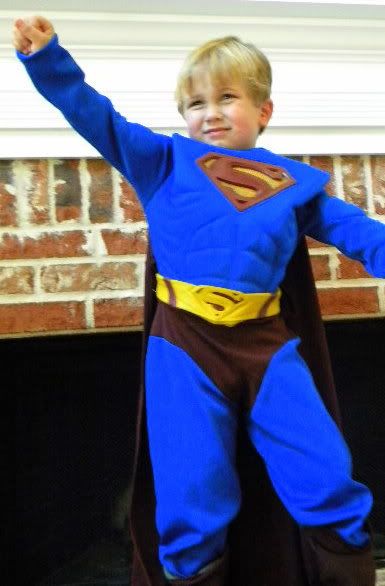 I didn'teven tell him to pose like this. He just did it. Crazy. To infinity, and beyond!
Oh wait, that's Buzz Lightyear. Whatever. :)