Today was Hud's first football game.
As you can tell, he had his game face on.
Still has a touch of sweetness, even when he's trying to look tough. ;)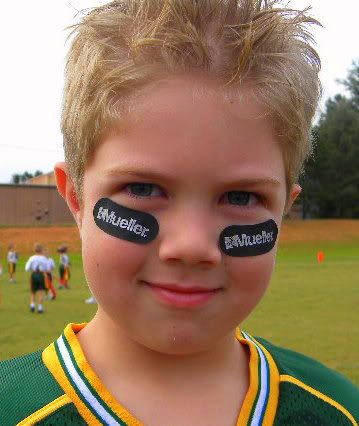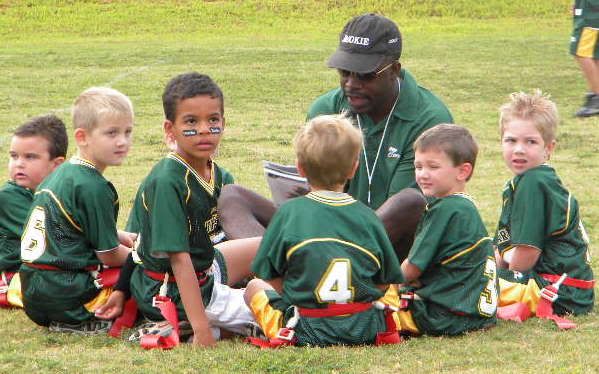 A little pre-game pep talk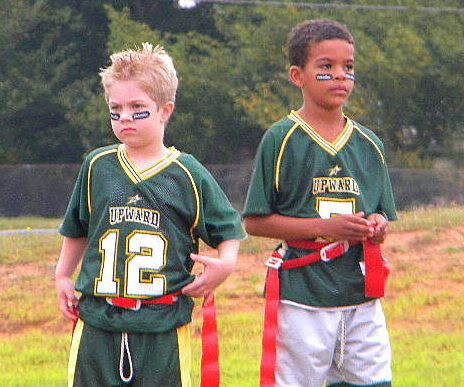 Gearing up for the big game with his friend Will.


Hud scored a touchdown...a 30 yard touchdown. It was pretty awesome. I didn't have my camera ready for that, of course, but I did record him running this play. Such a proud mama. :)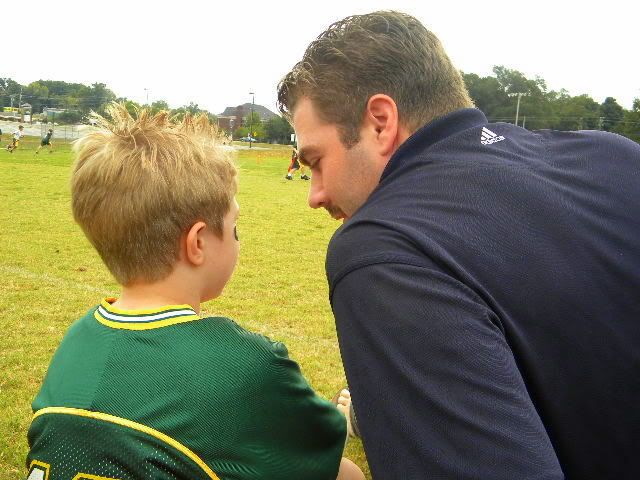 Mid-game pep talk with his Daddy. I sooo wish you could have seen the pride beaming on B's face. Priceless. :)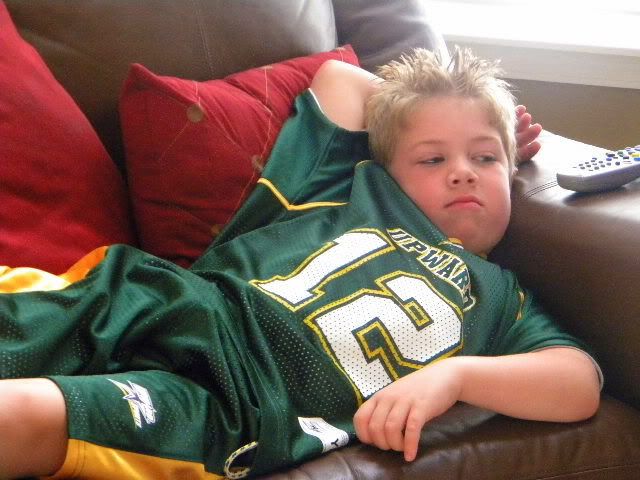 A little post-game chill time. It's hard work being a football player.
This baby has turned his mama into a football fan in just one game. Here we go, people.